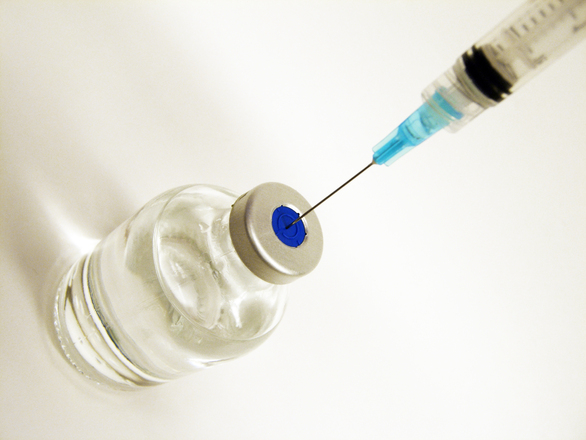 When my baby had his 4th-month immunization, he developed a 38.3ºC fever and was fussy all night due to his shots. His first shot, which was carried out on his 2nd month, didn't give him this kind of reaction. So, I sorted out some better ways on how to soothe baby after vaccinations and let me share with you the 5'S I have learned from a successful research headed by Dr. Harvey Karp in Southern California. I will also provide you here some other soothing methods you can do at home after your baby had his shots.
The 5'S (Swaddling, Side/Stomach Positioning, Shushing, Swinging and Sucking) — You Can Do Before and After Baby's Shot
The 5'S has been approved by Academy of Pediatrics and proven to be effective to infants especially 5 months old and below. The five simple steps can be done to help you soothe your baby before and after his immunization.
You have to expect that there are shots to be administered to your baby all at once so make sure you know the drill, like asking about the shots, the kinds of it, what it's for, and how many shots will be given per visit. Health practitioners usually discuss these things beforehand.
Step 1: Swaddling
Swaddling gives comfort to babies by wrapping them tightly in a blanket almost like a burrito. This also makes the baby calmer and recreate the soothing feelings being inside the womb. Before the shot, swaddle your baby and leave the body part just exposed to the shot — usually the legs or arms.
Step 2: Side/Stomach Positioning
Holding the baby either of these positions give easy access to health practitioners who will conduct the immunization.
Step 3: Shushing

After administering, my baby cried like 10 seconds and suddenly  it was all gone. Most of the babies normally react like this. Cradling your baby while shushing and hearing your voice that all is going to be fine will definitely soothe your baby.
Step 4: Swinging
While shushing, it helps more if you swing your baby gently to the motion he loves to. This generates a comforting feeling for them too.
Step 5: Sucking
The last step and absolutely the best way to calm them down is when you give your baby something to suck on — it may be your breast if you are doing breastfeeding or giving them a bottle.
After the shots, you will be advised that your baby has to stay in the vicinity for 15 minutes to check any reactions so to be safe you can feed your baby while waiting for that period. Allergic reactions may occur to some babies but these occur in very rare cases and if it happens, they know what to do for sure.
Other Soothing Methods You Can Do At Home
Giving your baby acetaminophen or ibuprofen when they developed a fever after getting the shot. Some parents give their babies before having the shots, but according to studies, the medicine interferes with the immune response when taken before the immunization.  However, this should only be done as advised by the pediatrician or a health nurse, you can ask about it during your visit too.
When your baby gets fussy, you can give some distractions like giving his favorite toy, feeding him with his favorite food, playing with him, etc. something that can get him distracted and forget the pain he feels for the moment.
Applying a numb cream or an efficascent oil over the injected part.
Prepare a sterilized bottle filled with hot water, put this inside a clean wash cloth and roll it over to the injected part, this will help lessen the sore.
Of course, give your baby lots of hugs and kisses!
Do you have some other ways on how to soothe your baby after vaccinations? Please feel free to share below.