SMBJ (Super Mom in Blue Jeans) Virtual Solutions is dedicated to helping small business owners who are in need of various services such as general administration, social media marketing, data entry, research, e-commerce management, and bookkeeping.
Meet Jezza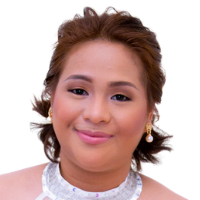 Hi! My name is Jezza from Fort McMurray, Alberta, Canada.
I have extensive knowledge and worked in various administrative roles, including general administration, social media marketing & management, e-commerce management, creative Canva designs, bookkeeping, data entry/collection, and research.
As an Office/Virtual Assistant, I thrive working on repetitive tasks and help lessen the workload of business owners so they can focus on what matters most. I have over 8 years of virtual administrative work experience and one of the Top-Rated Freelancers in Upwork.
As a Bookkeeper, I help online entrepreneurs with their books by keeping them all up to date and deliver accurate financial statements and interpret the financial information to business owners. I'm a Certified Quickbooks ProAdvisor and finished a rigorous course by Bookkeepers.com and earned the Bookkeeper Launch Certificate of Completion in February 2020.
My everyday mantra, "When you love what you do, you'll never work a day in your life" is what keeps me going and separates me from an average VA. What gets me excited and love being a VA is I can get to work from the comfort of our home, be with my two boys plus I get to work with my amazing family-oriented clients and help them grow their business.
I always take pride in every work that I do and show determination, and passion in everything that I do. I always give my 101% best at everything. I have learned that the moment you realize what you really want to do in your life and you accept your calling, the better your life will be. I also believe that having a positive mindset will help you achieve your goals in life.
I am highly proficient in using different software and apps like GSuite, MS Office Suite, iMac Suite, WordPress, MailChimp, TypeForm, Asana, Hubspot, Trello, Slack, Calendly, Hootsuite, SocialReport, SocialPilot, Canva, AdobeSpark, QuickBooks, and Shopify.
I also have some free resources for aspiring VAs which you can find in the Blog section.
Does running your business make you feel like you are drowning?
Do you look at hiring a Rockstar Virtual Assistant?
For future clients and work collaborations, please feel free to email me at admin[at]supermominbluejeans[dot]com or book a free discovery call so we can discuss how can I help you with your business.
Here's a short video of myself a brief info about me and meet my family, they are the reason why I put up my business in the very first place, they keep me going and inspire me everyday!
Click around my virtual office space to learn more about me!
Book a FREE Complimentary Discovery Call with me!